My Sikhi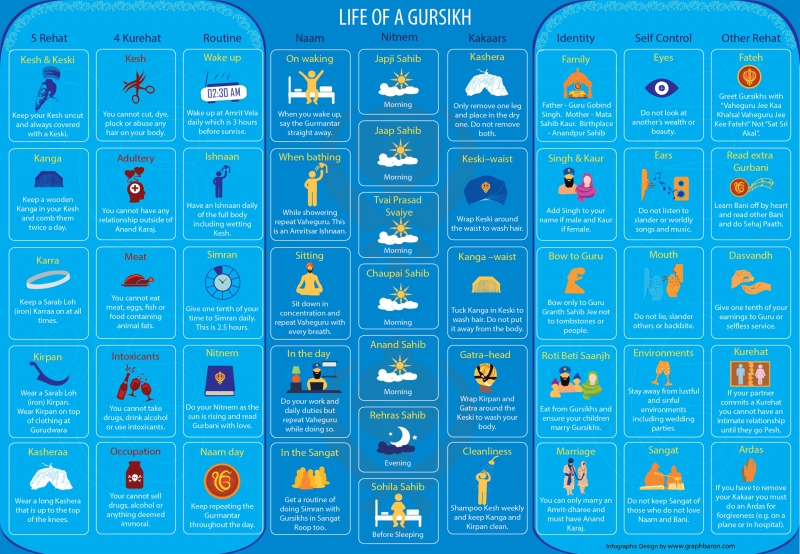 Lifestyle of a Gursikh
This infographic outlines the lifestyle of a Gursikh and what they do daily.  The download contains more information about a Gursikh Lifestyle that can be printed as a tri-fold leaflet.
Smart Sikhi
We have a number of videos that run through various concepts of Sikhi.  Check out our Smart Sikhi TV section for more videos.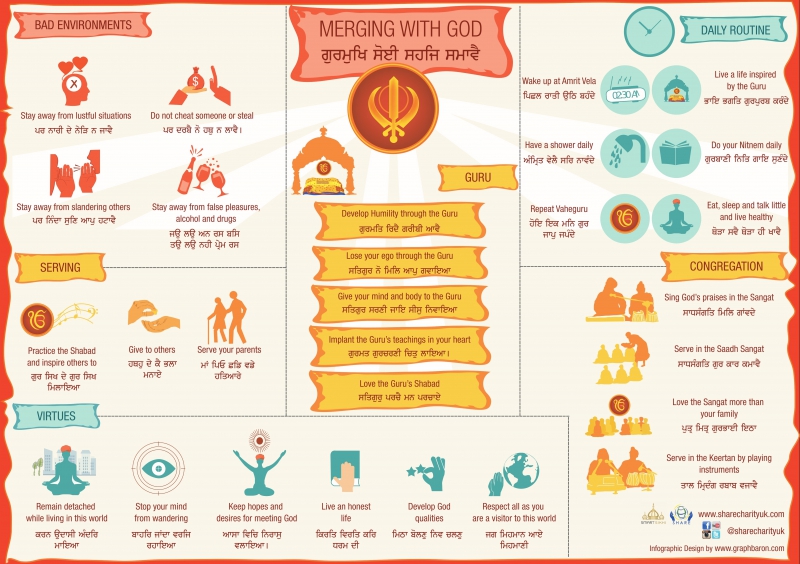 Meeting Vaheguru
Bhai Gurdas Jee's writings are commonly regarded as the key to understanding Gurbani.  This infographic goes through the various aspects of how a Gursikh can meet Vaheguru.  Bhai Sahib was an influential Sikh figure, writer, historian and preacher. He was the original scribe of the Guru Granth Sahib and later served as the first Jathedar of Akal Takht.
52 Instructions to the Gursikhs
These are the 52 hukams or edicts issued by Guru Gobind Singh in 1708 at Nanded before Guru Sahib merged with God. These edicts give instruction on appropriate behaviour were written down by Baba Raam Singh Koer whose great grandfather was Baba Buddha.  These edicts sum up the ideal way of life of the Khalsa and serve as a code of conduct for the Khalsa Panth.
Guru Gobind Singh affixed his personal seal to the document, a copy of which can be seen at historic Gurdwara Paonta Sahib in Himachal Pradesh, about 44 kilometres from Dehradun.
.
The Sikhi Enlightenment Course
A full day of learning about the transforming message of Guru Nanak Jee.  This course is being run up and down the country and in Europe and India.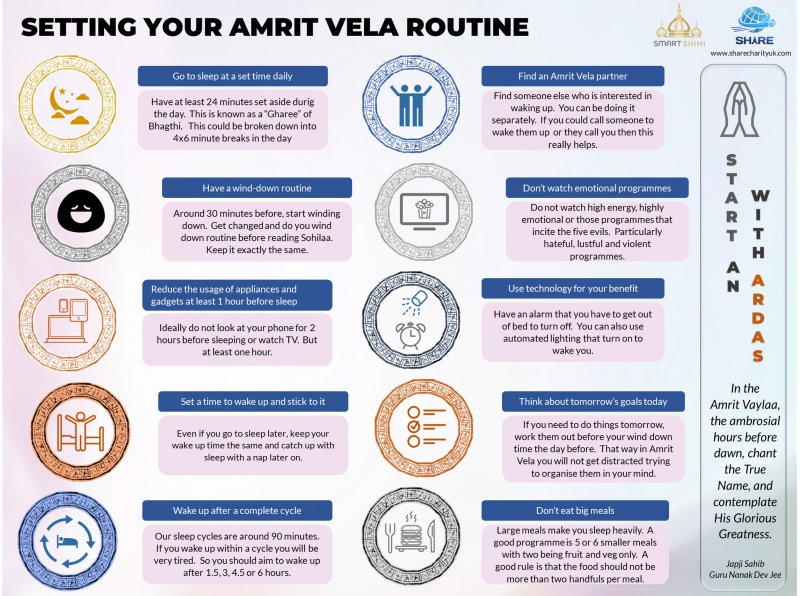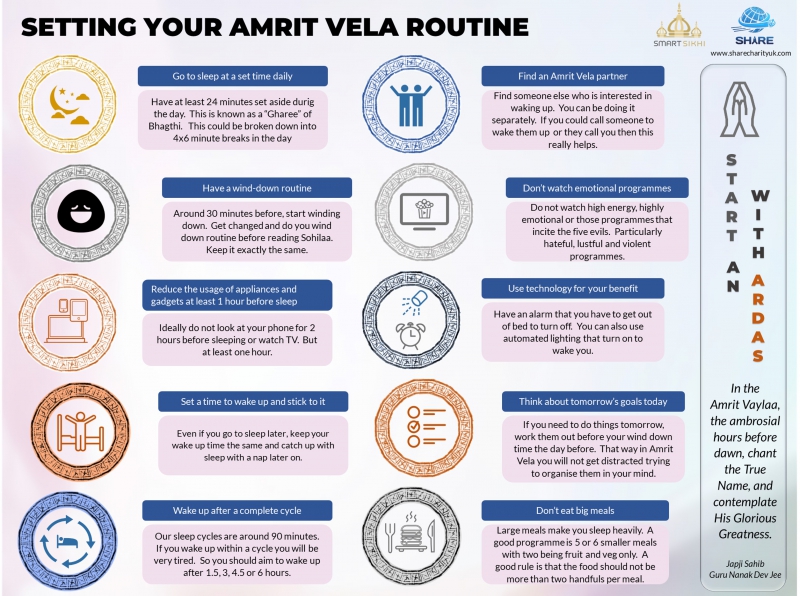 Amrit Vela Routine
Getting into a routine for Amrit Vela can be very challenging.  Here are some tips and guidance on good habits to get into to help you.
.
What Do Sikhs Find Most Difficult?
We asked this question to 100 Gursikhs who have taken Amrit.  Here are the results.
Sikhi During the Day
Sikhi is not limited to Amrit Vela and evening.  So here are some things that you can do during the day to keep your Sikhi strong and in focus.
.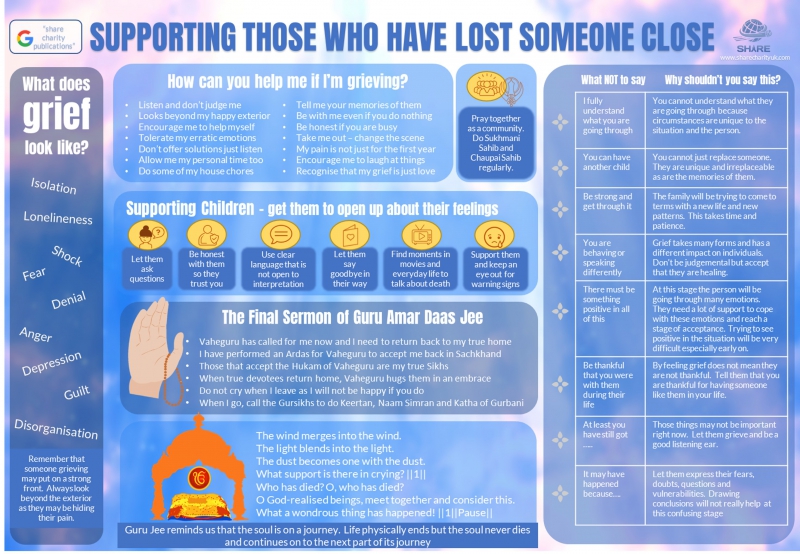 Supporting Bereavement
When someone close to us passes away we usually need support.  This infographic outlines what grief looks like and gives guidance on what we can do to help someone who is feeling grief.